Most horror fans will leap into immediate praise upon hearing the words 'Lucio Fulci', a director whose name has become synonymous with Italian grand guignol zombie epics and other grisly masterworks. Films such as City of the Living Dead (aka The Gates of Hell) and House By the Cemetery have become lauded classics within the genre, highlighted in large part for their significantly gruesome set pieces and flamboyant visual aesthetics and all of which are infused with a uniquely European sensibility simply not achieved in English-spoken cinema. Although somewhat pigeon holed for these walking dead romps the late filmmaker also dabbled in a number of other sub-genres - namely the dreamy realm of the psychological thriller and its various off shoots - whilst still bringing his trademark gory enthusiasm to the proceedings. 1971's A Lizard in a Woman's Skin is one of the maestro's earliest (and best) directorial offerings; a tense, complex police procedural drama with a genuinely stunning visual palette sure to wet the appetite of even the most demanding of spaghetti horror completists.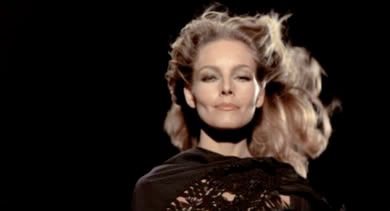 THE LOWDOWN:
Carol (Florinda Bolkan), the daughter of a prominent English politician, has been having recurring "nightmares" in which she makes love to a mysterious yet beautiful woman who lives in the same building as she and her husband Frank (Jean Sorel). When the feverish dreams become murderous and her neighbor suddenly winds up dead in circumstances that mirror those depicted in her visions, Carol is quickly driven into a paranoid state and begins a desperate search for answers in order to sway popular opinion of her being the one responsible. But if Carol didn't commit the crime then who did? And what's more, is there more to her dreams than meets the eye?
THE TERROR TALE & ITS TIMING:
Although he may take more than his fair share of ques from the great Alfred Hitchcock and other master stylists of celluloid, Fulci's A Lizard in a Woman's Skin is a classic slice of 70s psycho-thriller cinema that exuberantly exhibits the work of an artist operating in the highest command over his chosen medium. At a time when Italian horror cinema was experiencing a lively resurgence (see The Bird With the Crystal Plumage and Twich of the Death Nerve), Fulci's film could not have come at a better time for the then burgeoning industry, regardless if its best output was rarely seen by international audiences. Although risky and highly atypical for the time, the screenplay (written by Fulci) more or less manages to successfully incorporate several different genre styles: everything from a formal police procedural inquest to the surreal logic of a dreamscape more akin to that of an experimental film, and all to cracking effect. Furthermore, Lizard lies far more on the Euro-horror/giallo side of the genre fence by employing the uniquely baroque sensibilities often found within the lurid pages of a murder mystery paperback than anything resembling the more restrictive storytelling laws of a conventional serial killer drama. And even though it may suffer from a minor cloud of convolution at times there is certainly a case to be made that only the Italians can successfully pull off the multifaceted elements needed to make the intricacies of a spiraling nightmare translate fluently onto a cinema screen and not have it all be completely laughable in the process.


For all its confident storytelling, the most interesting thing about Lizard (as a thriller at least) lies not within the intrigue of its plotting but rather in that of its highly pensive attitude toward psychoanalysis and the influence it has on the movie's overall frame of mind. After the stunning dream sequence that opens the film the audience is immediately brought into the confessional confines of a psychiatrist's office as Carol recounts her nocturnal escapades with the
mystifying Julia Durer (Anita Strindberg) and given a series of potential explanations for her ongoing neuroses. As the film progresses into its second act and Carol's dreams become more intense her doctor's theories similarly envelope, suggesting a far greater symbolism may be at work within her subconscious and that its implications are forcing her to confront something she may have unwillingly erased from her cognizant mind altogether. Fulci's script often takes the numerous metaphors embedded within Carol's dreams (eg, the sexualized slaughter, the rebellious onlookers, the giant bird pursuing her, etc) and graphically materializes them on screen in order to help drive the drama of her spiraling paranoia and emphasize the films' more baroque sensibilities. This consistent challenging of the unspoken motive pushes Lizard's otherwise unyielding murder mystery conventions into unexpected territory, effectively keeping the audience off guard as a result.
DOOMED CHARACTERS:
On a superficial level the characters at play in Lizard are, for the most part, standard archetypes more than familiar to the genre. There is the hapless husband (Jean Sorel), the traditionalist father (Leo Glenn), a duo of sympathetic girlfriends and the key detective working the homicide (Stanley Baker), all of whose actions are relatively
customary given the circumstances and don't do much to break formality. Where things get interesting, however, is inside the world of Carol's fractured mind as she struggles to maintain a poised disposition and reputable exterior, despite of her being well aware of the devastating effects caused should her repressed thoughts see the light of day.
Almost everything Carol does in the film is driven by either lust or fear and the notion that if her
introverted desires were to ever become a reality that she would be both frowned upon and forever disrespected by those close to her, perhaps irrevocably. Moments like her revulsion when stumbling upon the dog exsanguination lab or her initiating the thundering organ pipes that permeate its subsequent chase scene all serve to reflect Carol's ever-swelling state of mind and the growing apprehension that the truth will inevitably find its way to the surface for all to see. Bolkan's striking beauty and undeniable conviction are perfectly partnered in a role that demands more complexity of character than any aspiring leading lady could ever dream of.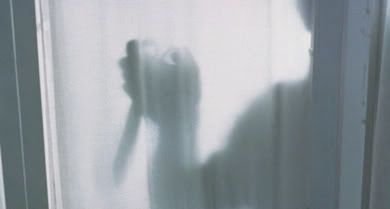 THE LOOK OF FEAR:
One of the most common compliments paid to Italian filmmakers is their immense propensity for visual flair with regard to cinematic storytelling, and not just to those working within the horror genre. Despite being looked down upon by many 'serious' critics as a misogynistic exploiter and nothing more, Fulci's oeuvre continues to impress fans with a style so rich and visceral in execution that one cannot help but be swept up in its macabre magic, even if much of it consists of the nihilistic slaughter of nubile young females. Lizard undoubtedly delivers the gruesome goods to those looking for it, however its more captivating stylistic moments often lie not inside a bevy of moist viscera but rather within the
hallucinatory reveries of the comatose fantasy. Using a variety of optical effects and traditional film trickery (ultra slow motion lenses in particular), Fulci and cinematographer Luigi Kuveiller create some exceptionally stunning dream imagery that is both nightmarish and highly erotic, the latter of which is exemplified through the illustrious presence of blonde bombshell Strindberg and her representation of all things forbidden in Carol's world. The deep reds and blacks used throughout the film's prominent bedroom set combined with the breezing wind and sprawling naked bodies of both women is quite an image to behold and one that engrains itself as a fundamental motif within the film's overall visual language.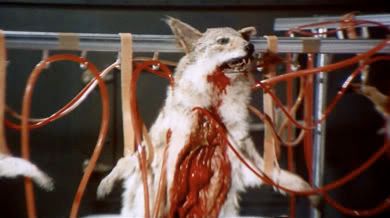 THE SOUND OF FRIGHT:
Keeping in tune with the time in which it was made (no pun intended), Lizard employs one of the most rousing musical scores of any genre film made in the 70s, due in no small part to the work of the late Ennio Morricone. The renowned composer (more synonymous for his collaborations with spaghetti western master Sergio Leone) taps directly into what makes these giallo-esque thrillers so perversely entrancing and addictive to watch by providing a soundtrack that could easily stand alone by itself as a rock record in its own right. The perception of the hippie movement that fuels much of the film's
subplot is wonderfully complemented by Morricone's punchy, psychedelic theme that permeates not only the movie's LSD-induced party montages but also serves as the backbone of suspense during many of the latter chase sequences, particularly the Alexandra Palace pursuit that ends in a crescendo of sharp strings after a pounding bass melody. In addition to the grooving sonics is a somewhat predictable, however no less skillfully orchestrated romantic theme (evidenced notably in the closing credits) that, by contrast, helps ground the film in a conceivable reality when all is said and done.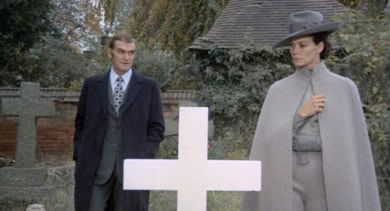 FINAL THOUGHTS:
Although somewhat of an unseen oddity to the majority of Fulci fans, A Lizard in a Woman's Skin stands as one of the maestro's most unsung efforts and further cements his reputation as one of Italy's undisputed titans of terror. It may have its failings here and there but honestly none of them are severe enough that they warrant mentioning in detail, instead simply
relinquish
yourself to its unique storytelling style and enjoy the all-encompassing atmosphere of an era long gone to the annals of Euro-horror filmmaking.
Dir: Lucio Fulci
Writer: Lucio Fulci
Cast: Florinda Bolkan, Jean Sorel, Leo Glenn, Stanley Baker
Country: Italy
Run Time: 103mins (uncut version)

Rating: R18+